Time tracking for project-driven teams
Our open-source platform is designed to keep track of and analyze your companies time-data, making it perfect for businesses of all sizes. Kimai helps you keep an eye on time and money.
Open Source
Enterprise add-ons
Cloud and On-Premise
GDPR compliant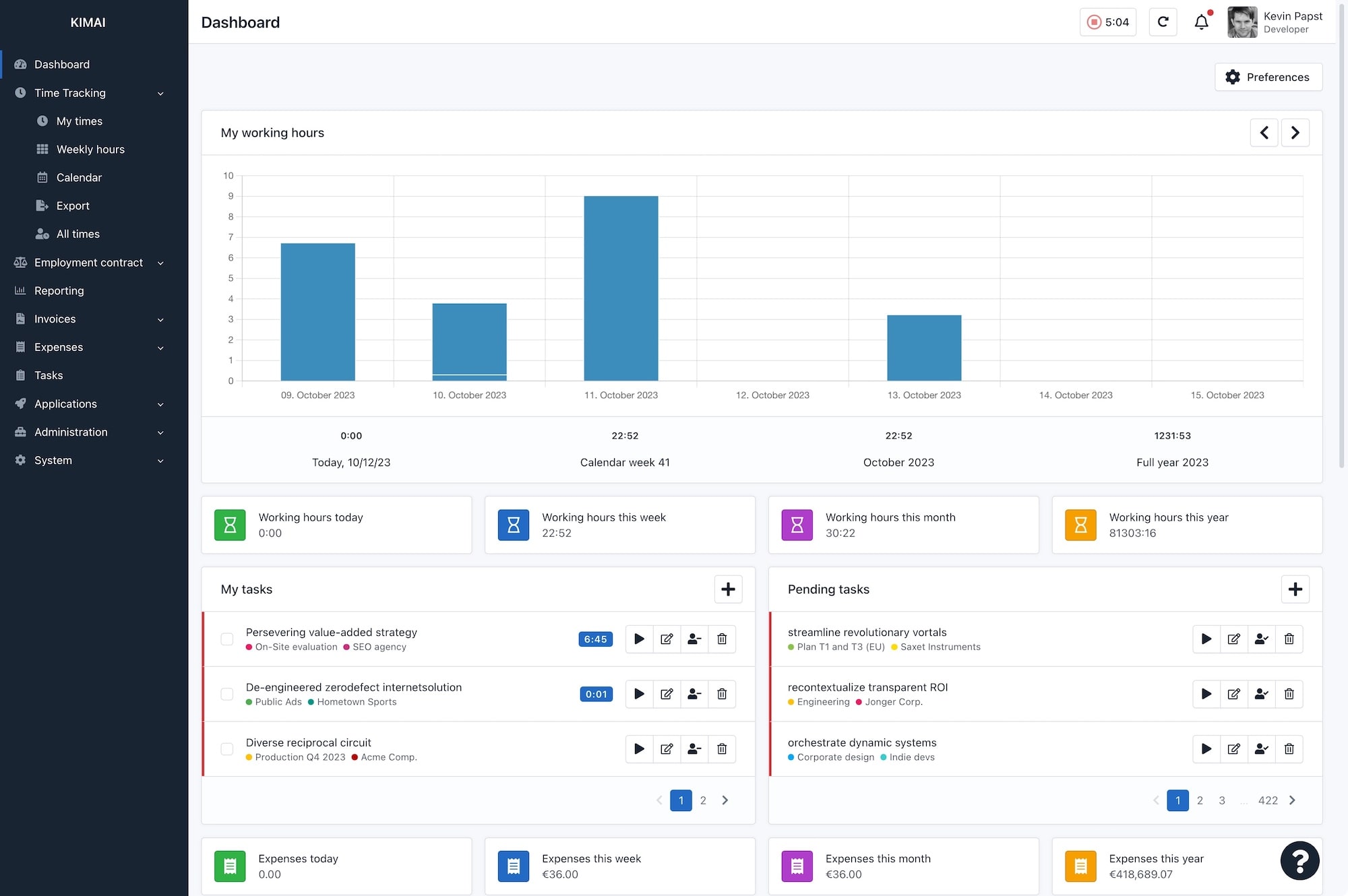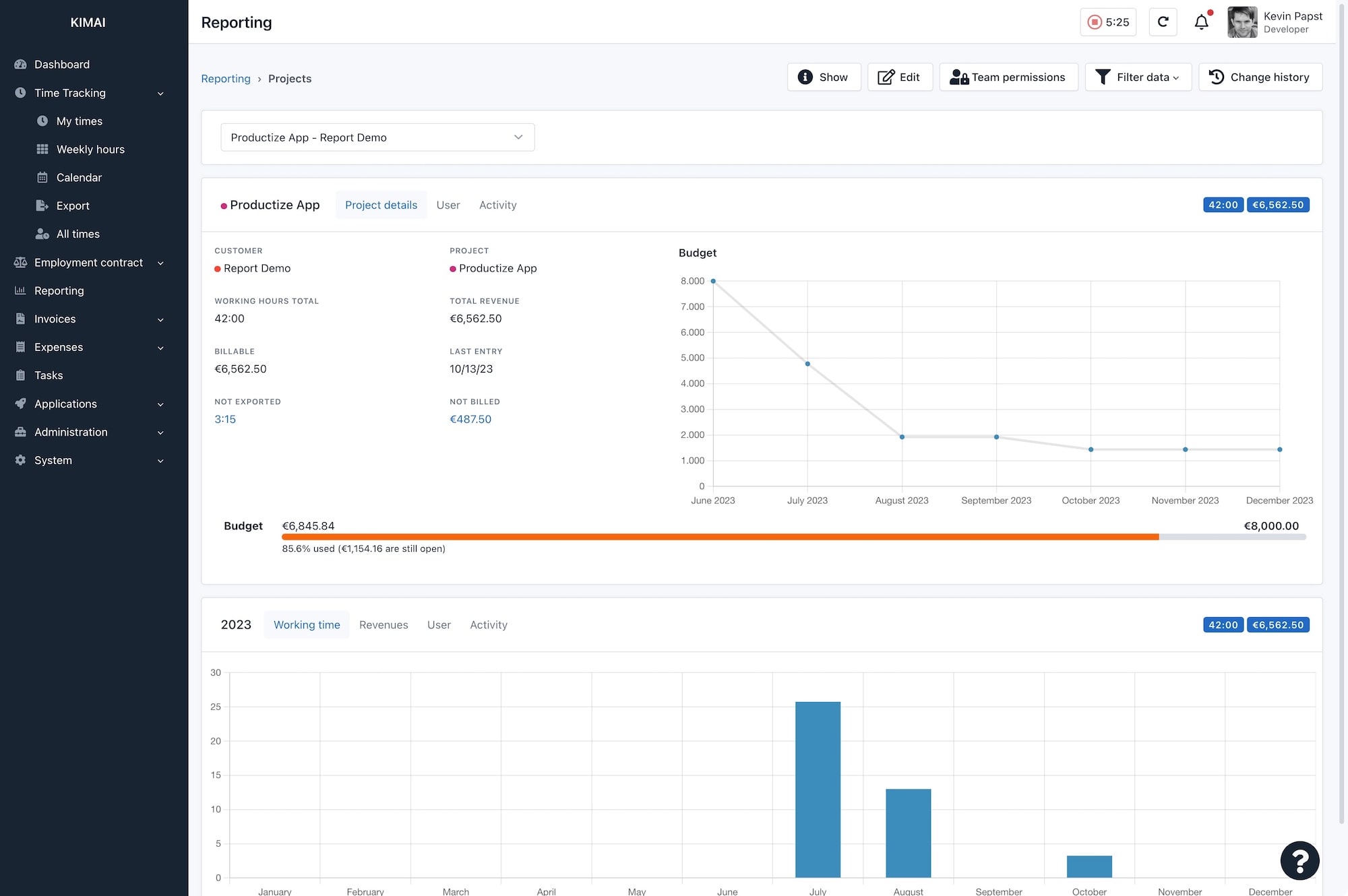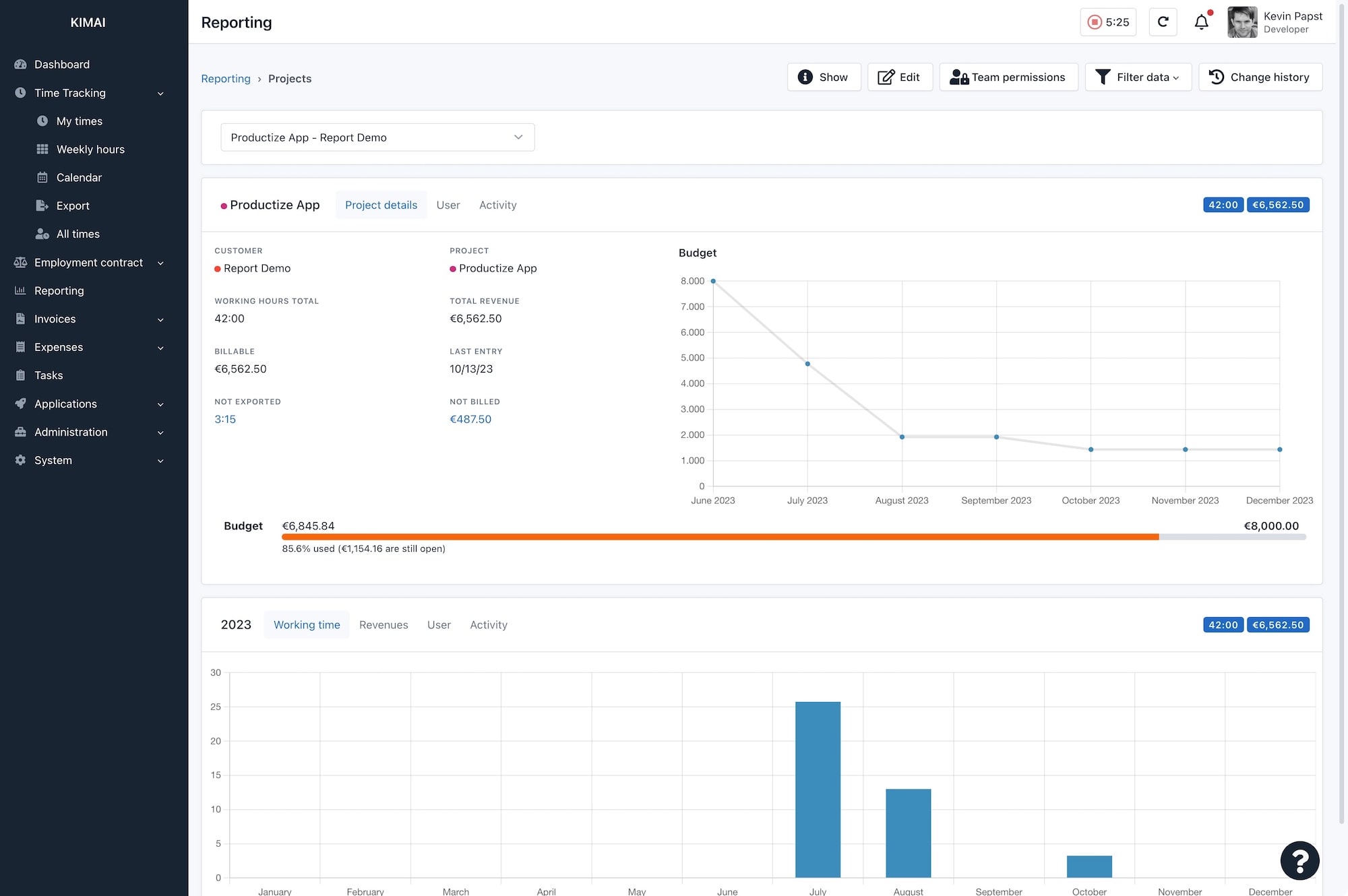 One software, two versions
Kimai is an open source software that is available for self-hosting as well as SaaS.
Open Source
Kimai is an open-source time tracking solution. It tracks work time and prints out a summary of your activities on demand. Yearly, monthly, daily, by customer, by project … Its simplicity is its strength. Due to Kimai's browser based interface it runs cross-platform, even on your mobile device.
With Kimai, the boring process of feeding Excel spreadsheets with your working hours is not only simplified, it also offers dozens of other exciting features that you don't even know you're missing so far!
Try first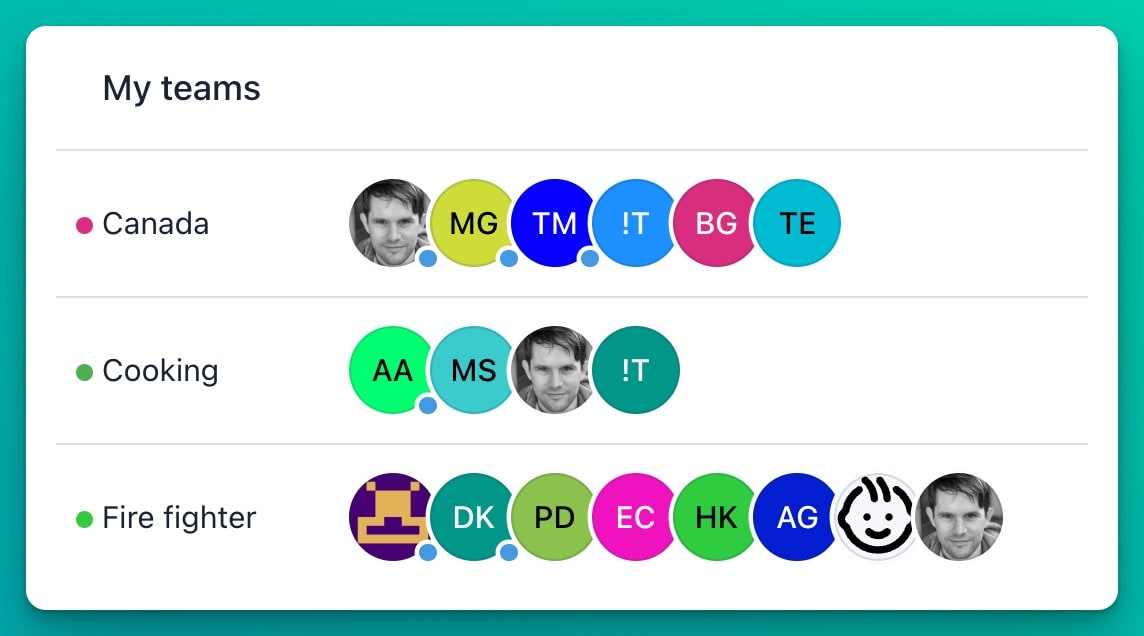 Kimai Cloud (SaaS)
Free TLS (SSL) certificate
Hosting and Updates
Backups
Custom fields
Task planning
Expense management
Audit trail logs
Employee account: Working hours, holiday, sickness, public holidays
Free plan available for 5 users
Start for free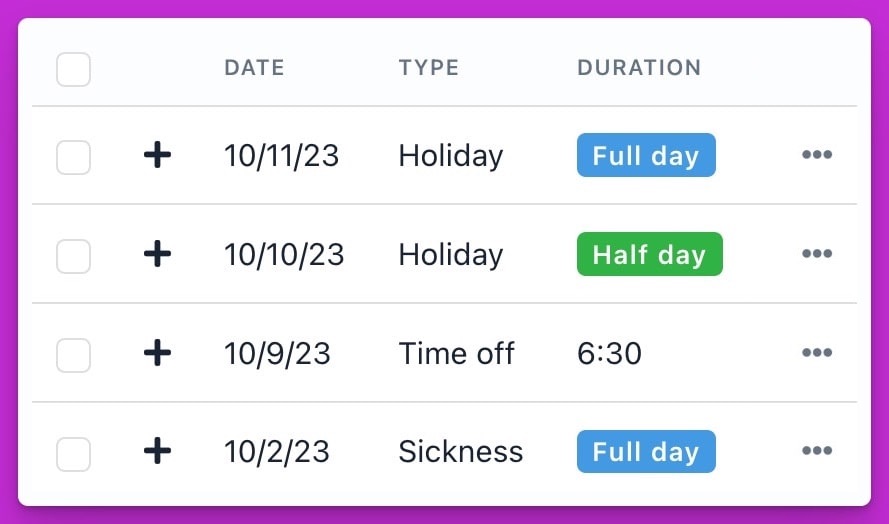 Supports your business
Kimai has all the business core features you need to setup your time-tracking workflows and integrate it with your existing infrastructure.
Authentication and Security
Kimai supports external identity providers and login via LDAP and SAML across multiple providers (such as Google Workspace, Azure AD or Authentik). In addition, two-factor authentication can be enabled via TOTP tokens.
Reports and analyses
Analysis of recorded times, customers, projects and activities. Evaluation according to users, customers, projects, activities, tags, time periods and much more.
Invoicing
Different invoice templates, options for entry grouping, configurable invoice numbers, and you can add your own templates in PDF, DOCX, HTML, XLSX, and ODS file format.
JSON API
Featuring an extensive JSON API for reading and writing data, so external apps and your custom tools can communicate with your favorite time-tracker.
What can Kimai do for you?
Kimai offers much more than just time-tracking, here is a list of other important business functions.
Don't Want to Miss Anything?
Subscribe to our newsletter and stay updated about Kimai and Plugin updates.
* We use Brevo as our marketing platform. By Clicking below to submit this form, you acknowledge that the information you provided will be transferred to Brevo for processing in accordance with their
terms of use
.