Compatible with Kimai 2.0
Änderungsprotokolle
Zeichnet detaillierte Änderungsprotokolle für Stundenzettel, Kunden, Projekte (und mehr) auf und zeigt sie in Zeitleisten an.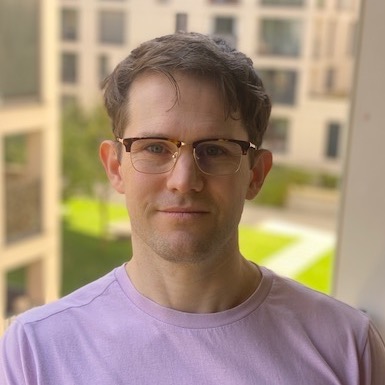 Angeboten von
Kevin Papst
Find out who changed what and when: record and visualize the changes on timesheets, customers, projects, activities, users, system configurations and invoices.
Features
A global audit-trail page, listing all recorded changes with username, change datetime, item type and link to detail page.
Actions for each of the following items:
Timesheets
Customers
Projects
Activities
Invoices
Introduces a new screen for each of the above items, with all recorded changes and each log entry containing the following information:
username
date-time
type of change (create, update, delete)
changed fields (see list below)
The change history will be recorded for the following fields:
Timesheet: begin, end, duration, timezone, user, activity, project, description, rate, fixedRate, hourlyRate, exported, billable, internalRate, category, modifiedAt
Customer: name, number, comment, visible, company, contact, address, country, currency, phone, fax, mobile, email, homepage, timezone, fixedRate, color, budget, timeBudget, vatId
Project: customer, name, orderNumber, comment, visible, budget, fixedRate, hourlyRate, color, budget, timeBudget, start, end, timezone
Activity: project, name, comment, visible, fixedRate, hourlyRate, color, budget, timeBudget
User: username, email, enabled', roles, alias, title, avatar, password_requested_at, auth, registration_date
System configuration: name, value
Invoice: customer, user, invoiceNumber, createdAt, timezone, total, tax, currency, status, dueDays, vat, invoiceFilename
Be aware:
This bundle needs to be installed and activated to keep track of the change history, previous changes are not available.
Not all entities and fields will be recorded, please read the above list carefully.
The "Audit logs" link is not available under "My timsheets" to prevent potential information leaks.
Certain batch updates (e.g. setting the exported flag of multiple timesheets during export) cannot be recorded, as those are executed directly via database
Installation
Dateien kopieren
Extract the ZIP file and upload the included directory and all files to your Kimai installation to the new directory:
The file structure needs to look like this afterwards:
Cache leeren
After uploading the files, Kimai needs to know about the new plugin. It will be found once the cache was re-built. Call these commands from the Kimai directory:
How to reload Kimai cache
It is not advised, but in case the above command fails you could try:
You might have to set file permissions afterwards:
Adjust file permission
You have to allow PHP (your webserver process) to write to var/ and it subdirectories.
Here is an example for Debian/Ubuntu (to be executed inside the Kimai directory):
Datenbank erstellen
Run the following command:
This will create the required database tables and update them to the latest version.
If you see an error like There are no commands defined in the "kimai:bundle:XYZ" namespace., then either the directory has a wrong name (must be var/plugins/AuditTrailBundle/) or you forgot to clear the cache (look above).
Aktualisierung
Updating the plugin works exactly like the installation:
Delete the directory var/plugins/AuditTrailBundle/
Execute all installation steps again:

Dateien kopieren
Cache leeren
Update database with bin/console kimai:bundle:audittrail:install
Die folgende Tabelle enthält einen Vergleich zwischen Plugin und benötigter Kimai Version.
| Plugin Version | Minimale Kimai Version |
| --- | --- |
| 2.3.0 | 2.3.0 |
| 2.2.0 | 2.1.0 |
| 2.1.0 | 2.0.33 |
| 2.0.5 - 2.0.6 | 2.0.20 |
| 2.0.2 - 2.0.4 | 2.0.9 |
| 2.0.2 | 2.0.9 |
| 2.0.1 | 2.0 |
| 1.13 | 1.15 |
| 1.11.1 | 1.14 |
Sie können das Plugin testen auf demo.kimai.org:
Benutzername: susan_super
Passwort: kitten
Bilder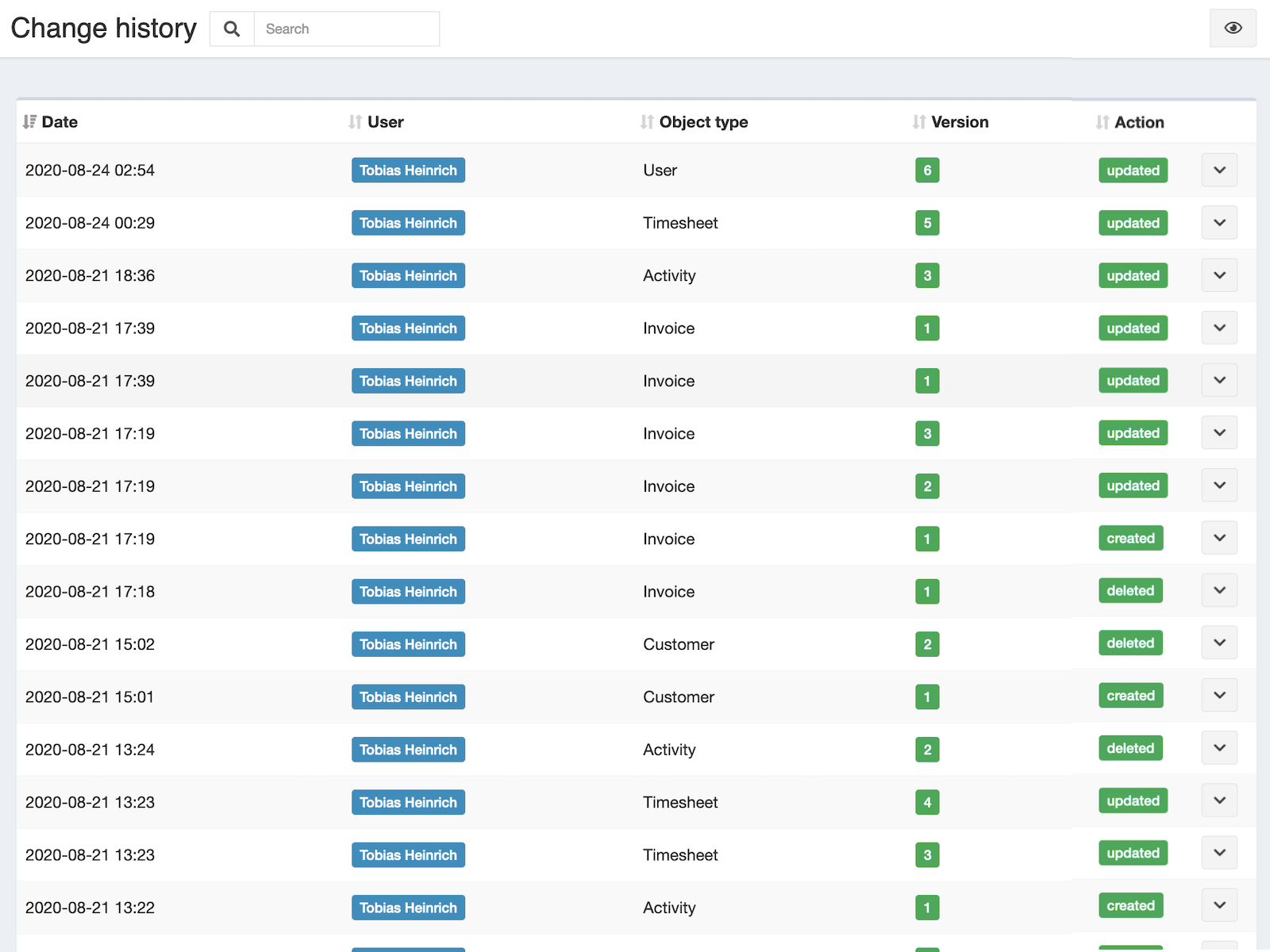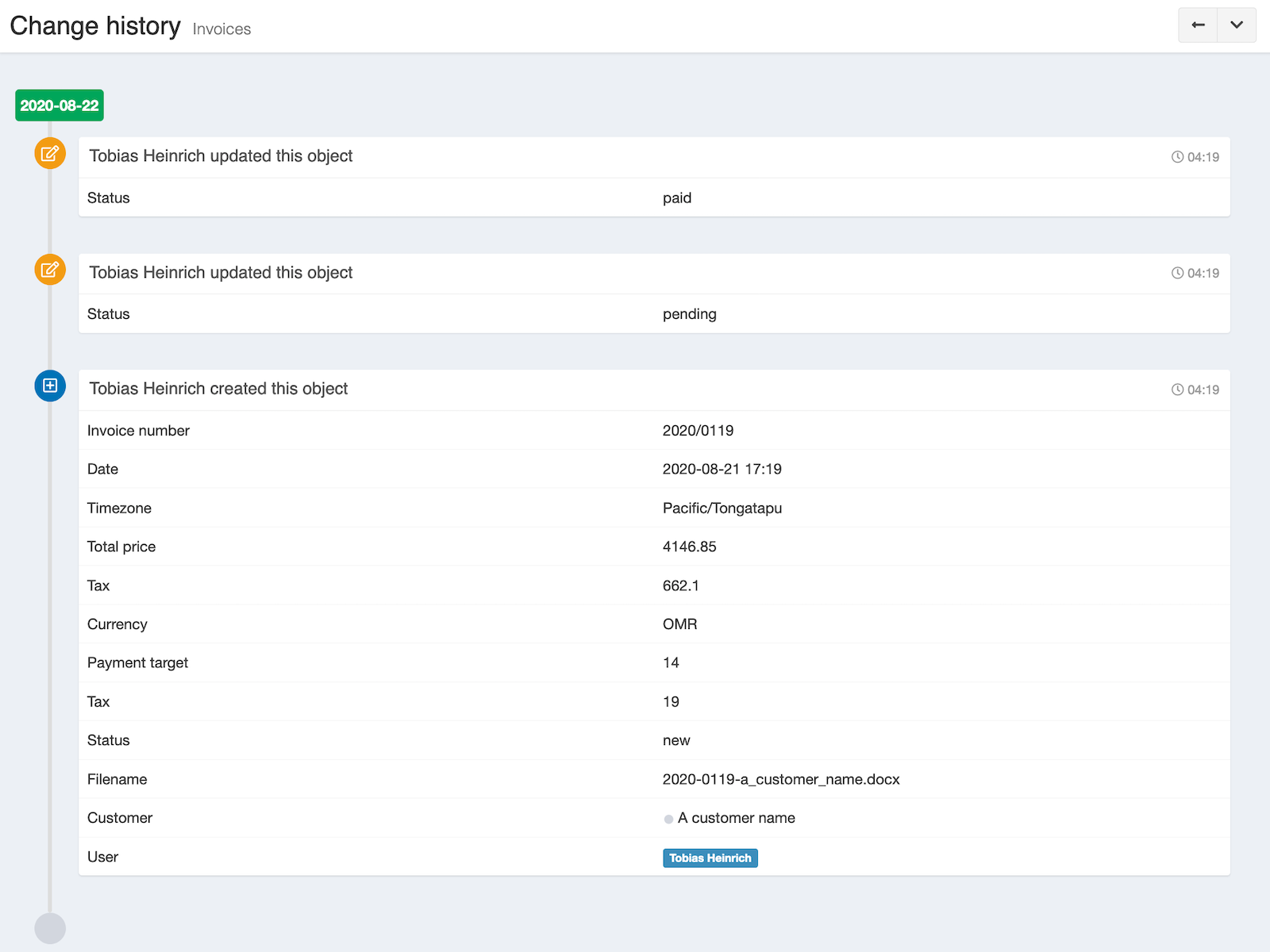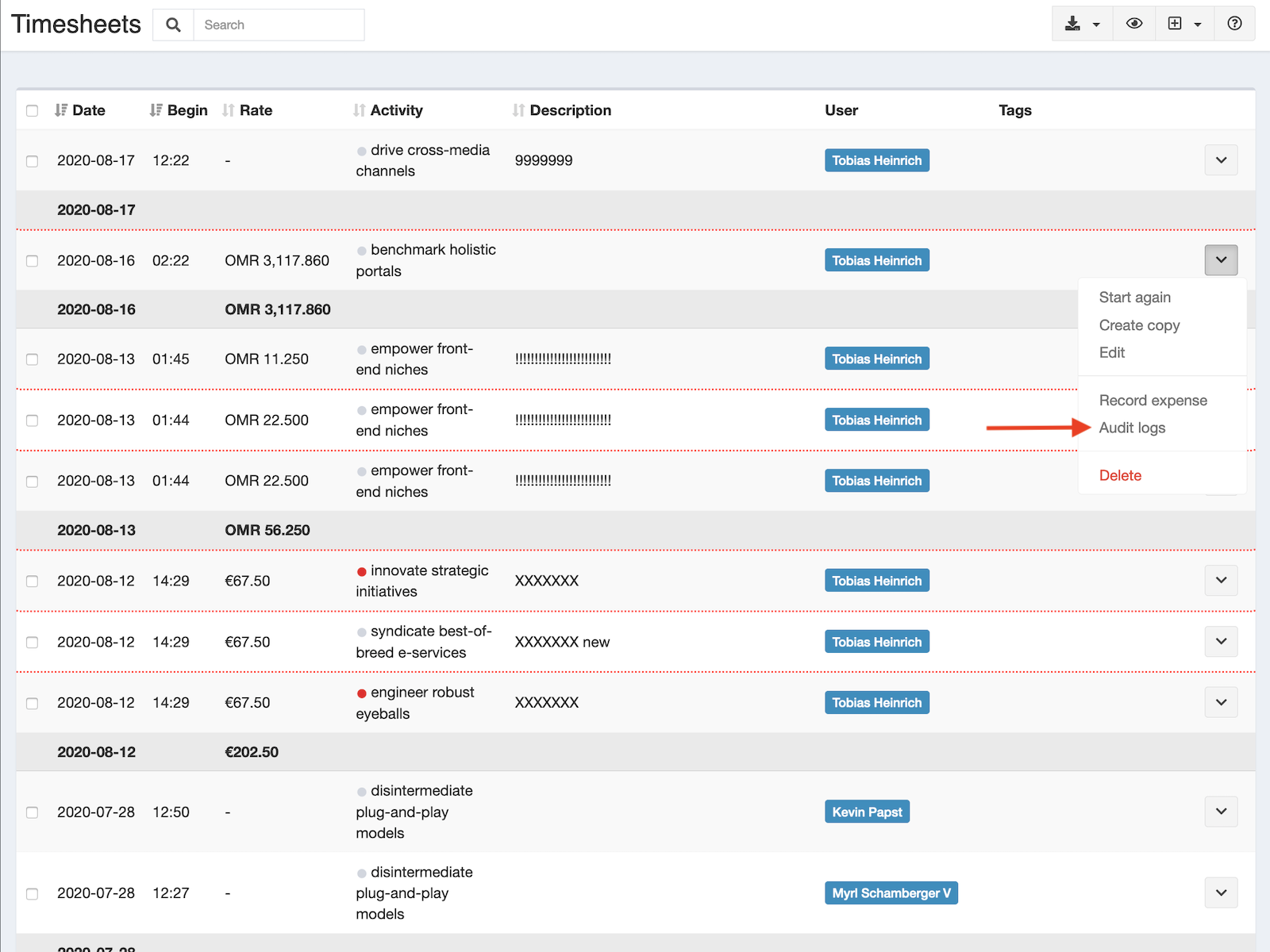 You can buy the plugin via Lemon Squeezy (CreditCard, instant access) or from the developer (bank-transfer, up to one week)